OUR MISSION
Founded in 2015 in Payson, Utah, the VIP Vapors mission was simple: To bring the largest selection and best service to Utah County. We have 80+ flavors to choose from from some of the best lines anywhere such as G2, Cuttwood, Timebomb and Beard Vape Co. to name a few.
Additionally we have a vast selection of mechanical mods, box mods, regulated boxes and starter kits for every budget.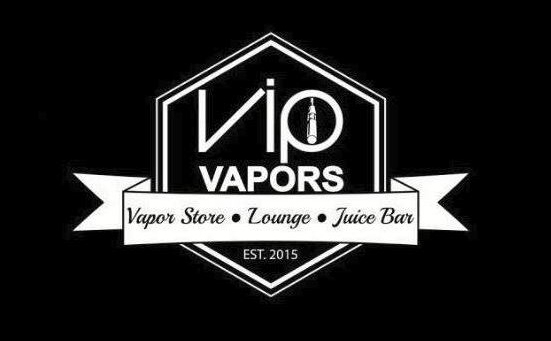 Whether you're a beginner or a seasoned vape enthusiast, and are looking for not only great products but also great service, stop by V.I.P and allow us to earn your business
Davey
Davey is our store manager and longest tenured employee, having been here since 2016! Davey is a huge fan of music, comedy and films. He spends most of his free time playing and writing music as well as being a devoted father. If you got a question about anything vape, or discuss conspiracy theories, he's your guy!
Keiki
Keiki is our resident vape expert/built in security system holding two black belts in karate and actively working on the third. Because we apparently don't work her hard enough she is also a full time student working on her medical degree. When not at work you can find her at school, the gym, a dojo or spending time with her dog.
Cassi
Cassi is just a ray of sunshine and impossible to be upset around as she always has a smile on her face. She is also our special orders manager, so if you have something you're wanting to get and have not been able to find, she's your girl! Cassi is a total gear head, with a huge passion for anything cars and is also an aspiring pilot. Beyond that she's an avid hiker, lover of the outdoors and happy hour. Cheers!
Devin
Devin is the definition of just a great dude! He is always in a good mood and is bound to brighten your day. Dev has a passion for anything health and fitness and is a total gym rat. Most of his time is spent between work, doing crushing 3am workouts and taking care of his brand new baby.
Juan
Juan has owned and operated VIP Vapors since 2015. His goal was to bring the best service, products and atmosphere into Utah County and really bring Payson the service it deserved. Outside of managing his store, Juan is also the chairman for the Utah Vapor Business Association and a large part of his work consists of working with the state legislature to ensure that vapor products are accessible and affordable to all Utahns who want them. When not working Juan spends most of his time playing music, working out, sipping a stiff whiskey or enjoying the outdoors with his son.